Security Insights
5 Trends Shaping the Security Industry in 2023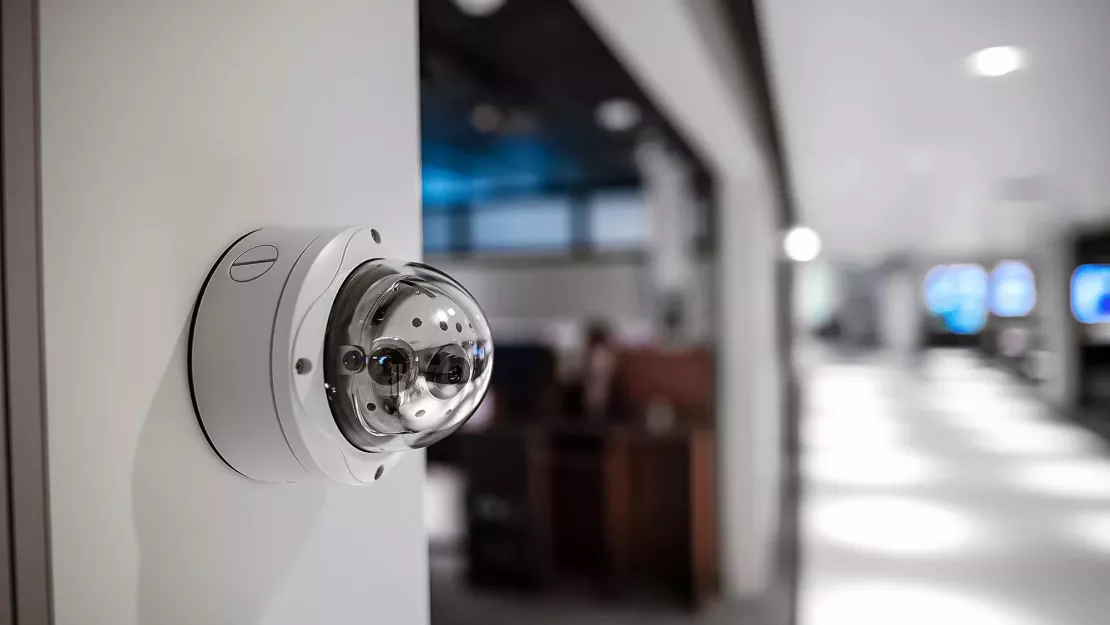 Business leaders have a tall order in 2023: They must continue to strategically protect their people, inventory and operations. In a year of flux, how they meet this challenge will likely determine the success of their operations, particularly as the security industry becomes more complex. 
In the coming year, we encourage leaders to keep an eye on several key security trends, including the evolution of global privacy regulations; persisting supply chain disruptions; the revitalized surge in data analytics; the growth of augmented reality (AR) and extended reality (XR) applications; and the prioritization of proactive security programs.
1. Evolving privacy regulations will necessitate new technologies
Privacy regulations have had a significant impact on the security industry in recent years, and more governance is on the horizon. Many organizations – from security integrators to manufacturers and clients – have already adjusted to comply with the General Data Protection Regulation (GDPR) and the California Consumer Privacy Act (CCPA), but new regulations are set to go into effect Jan. 1, 2023. 
The California Privacy Rights Act (CPRA), essentially an amendment of the CCPA, grants consumers the right to opt in and out of data collection, among other protections. It applies to most for-profit legal entities that do business in the state of California, regardless of where they're located. 
More states across the U.S. are expected to roll out similar data privacy regulations in 2023, including Colorado, Connecticut, Utah and Virginia. 
Evolving privacy guidelines have profoundly impacted the security industry and will continue to do so in 2023 and beyond. For example, take a core security solution: video surveillance. Anonymity may seem counterintuitive in regard to video monitoring, but these technologies can actually be equipped with software that complies with even the strictest of regulations. 
Technology is required to efficiently adopt password enforcement policies, encryption and authorization management. We will need to adopt "anonymization" processes such as face blur, or data hashing through an algorithm to render its original sequencing unreadable, thereby protecting the individuals' identities. 
Business leaders are starting to pursue these tools now to ensure compliance by 2023. Moving forward, laying the groundwork here will be crucial for scalability. When an enterprise expands into a new jurisdiction, its processes should comply with stringent privacy regulations. 
2. The supply chain will continue to impact product selection
Since 2020, extended lead times and component shortages have forced strategic, forward-looking organizations to adopt second-source suppliers and alternative product offerings. But analysts are forecasting the supply chain will resume business as usual as early as March 2023. Where does that leave risk management and sourcing protocols adopted during the pandemic?
Business leaders have learned several valuable lessons over the past two years. They won't forget the importance of business agility in procurement, nor will they forgo technological advancements made out of necessity. For example, enhanced data analytics and efficiency-improving tech were necessary for business continuity during supply chain disruptions. These same products and services will outlast shipping disruptions because they provide a keen competitive advantage.
 
Access control is a prime example of this in the security industry. Supply chain bottlenecks heavily impacted the availability of access cards and readers. As a result, many leaders adopted alternative solutions like mobile credentials and biometrics. After rollout, these solutions improved authorized personnel flow and boosted operational efficiencies. Many business leaders consequently prioritized cloud-based access control solutions. We foresee this trend continuing in 2023, even as the initial reasons for pivoting become less relevant.
3. The surge in data analytics will continue
Several critical advancements in the modern security industry have been predicated on artificial intelligence (AI), and as such, we continue to see an exponential increase in AI research and development. Relatedly, we've seen a significant uptick in interest in edge technologies, particularly AI-enabled solutions that provide comprehensive data analytics. This trend will continue to play out in a major way as big data expands, leaving security and facilities managers with far too much information to sort through manually. 
 
More than ever, business leaders in 2023 will seek out intelligent technologies that turn nebulous data into actionable insights. And as the market for such solutions widens, top providers will pull ahead by providing improved dashboards and a user interface (UI) that allow human technicians to make more informed decisions. This may help improve response times when handling alarms and other critical events. 
 
Specific technologies that we see expanding in 2023 include searchable data through AI-empowered object and person detection.
4. AR will gain more traction
New technologies often take years to reach the mainstream market. After all, AI and machine learning (ML) tools were largely niche 10 years ago; now, they're mission critical. Similarly, augmented reality (AR) – in part thanks to recent AI advancements – is slowly approaching the mainstream security market. 
Though we anticipate AR remaining a niche tool for the short-term future, leading-edge organizations are beginning to test these technologies for various use cases, such as a situational awareness training mechanism.
AR can fuse live video with other data streams to create virtual disaster preparedness training scenarios. This allows personnel to prepare for the worst, increasing their effectiveness and speed when a security event does occur. And that is merely the tip of the iceberg for AR applications. Over the next few years, business leaders will monitor these technologies closely as the security industry develops new and compelling use cases.
5. Organizations will take a more proactive approach to security
The wealth of data gathered by AI and ML can provide insights that significantly help curb operating costs. Modern business leaders can glean a surprising amount of insight into what works for a facility – and what doesn't – by leveraging existing infrastructure, including security systems. As operational efficiency becomes a top priority for many organizations, interest in these solutions has increased rapidly.
 
Now, business leaders are going one step further to use these insights to create a proactive security program that places predictive prevention as the first order of business. For example, many organizations are leveraging AI to spot potential threats before they happen – like identifying trends in unusual arrival and departure times through access control systems or flagging unusual behavior captured by security cameras. 
 
In other cases, however, high-level security events have necessitated the re-evaluation of security protocols. As active shooter incidents increase, many organizations have employed digital microphones with audio AI that capture certain noises and pinpoints their origin. This information can be used by first responders to address threats quickly and reliably. 
 
These use cases and others are powering a more proactive approach to security, as organizations continue to strategically protect their people, inventory and operations.
Disclaimer: By using the Blog section of this website ("Blog"), you agree to the terms of this Disclaimer, including but not limited to the terms of use  and our privacy policy. The information provided on this Blog is for information purposes only. Such information is not intended to provide advice on your specific security needs nor to provide legal advice. If you would like to speak to a Security representative about your specific security needs, please contact us.