Video Surveillance + CCTV Systems
5 Steps to Security Camera Installation Success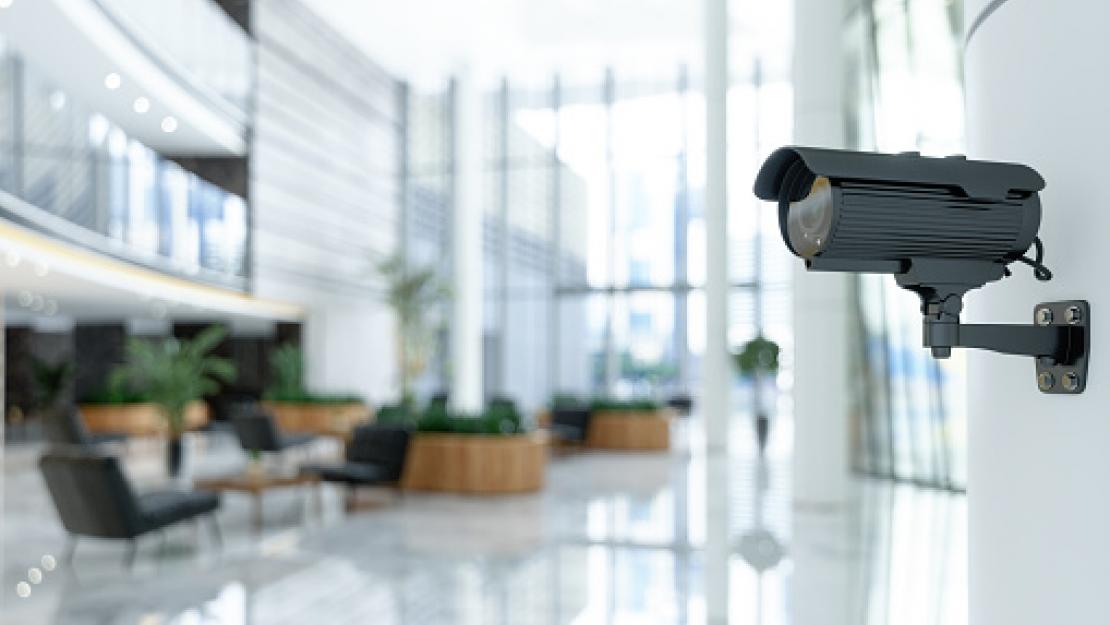 When considering video surveillance systems, it's not uncommon for installation to be an afterthought—or at least not the topmost concern. You may focus on technical features or prioritize what your budget will allow. 
But no matter what solution you choose, if your camera isn't installed properly – and then fails to capture an incident – it wasn't a valuable investment.  
The quality of a camera system's infrastructure and design is as important as its features. Well-planned security camera installation is the foundational layer for a high-performing surveillance system.  
Here are five points to consider when you're contemplating different surveillance systems.  
1. Have you chosen the right camera system for your goals?

 
Start with the most foundational question: What are you protecting? Is your goal primarily to protect your personnel or outside visitors (or both)? Is there specific expensive, proprietary equipment you want to protect? Be clear on what you're placing the highest value on for protection, and what level of technical performance you'll need.  
Staff and employee health are urgent concerns for organizations now. Luckily there are security systems with thermal screening now that raise alerts for people with higher-than-normal temperatures. There's also technology today that can identify intruders who are wearing face masks by looking at their hair color, eye color, etc.  
Make sure the type of camera you choose is suitable for your environment, too. The Ingress Protection (IP) rating may be a very important feature: 
IP-65 rated cameras protect against water jets 

IP-66 cameras protect against powerful water jets 

IP-67 cameras protect against water immersion 
Whatever system you choose will be a foundational piece of your security program, so be very clear on your needs. 
2. Is your IT infrastructure ready?

 
Getting a CCTV system up and running today is a highly network-based process. You'll need clear answers on: 
How will the system perform on your infrastructure? 

How will you manage it? Who on your team will help plan its layout, coordinate with a service provider, and deploy it? Will IT play a significant role? 

What firewalls and ports will you need to open? 

Do you have the bandwidth to accommodate the system you're interested in? 
3. Do you have the right conditions for reliable performance? 
There are specific elements business security camera systems need for success. These include: 
Power: You should be able to calculate power from a POE Switch perspective. If you're mounting cameras outdoors on remote poles or buildings, confirm that the power is unswitched via timers or sunlight sensors and that the voltage is correct. Your provider can help you with this. 

Lighting: Assess whether your outdoor cameras have adequate lighting and how much Infrared assistance you'll need.  

Housing and camera mounts: Many cameras offer multiple mounting options. The correct mounting hardware will save time and give the best picture possible. You're not limited to Pan-Tilt-Zoom for large area coverage. Megapixel technology offers the ability to view an entire area and allow post recording zoom in on specific points of interest without missing an important event due to the camera being aimed in the wrong direction.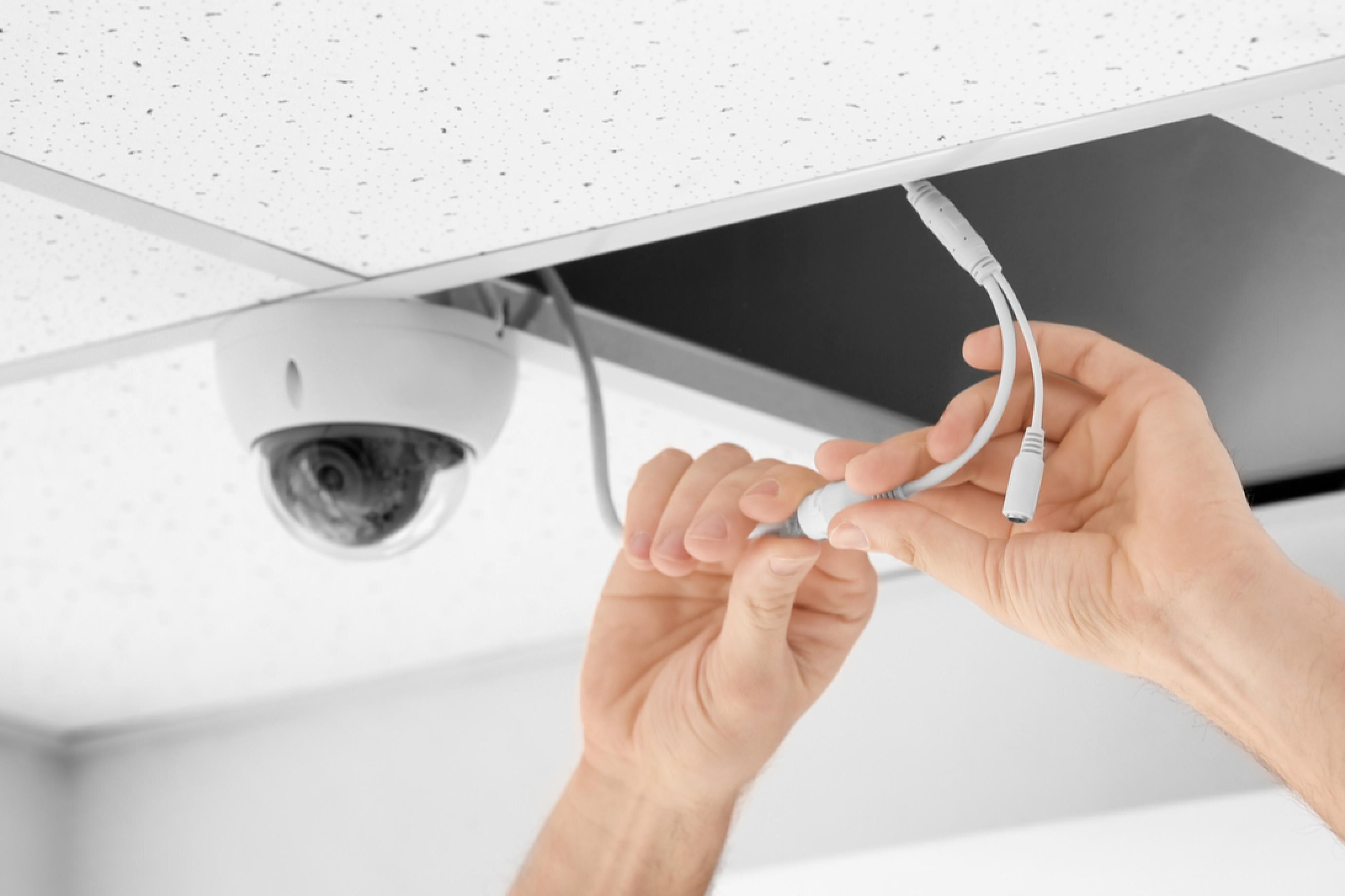 4. What design and installation services will you need and who installs security cameras? 
The next point to consider is system design. A warehouse, a commercial facility, and an industrial location are all quite different, and that will influence how you map out and configure your camera systems.  
A camera installation service can help you design layout and install cameras to the manufacturer's specs. For example, a warehouse facility may need cameras to monitor forklift drivers as well as to cover the tractor-trailer beds backed up to their docks.  
Outdoor cameras require special fittings, connectors, and protectors to keep out moisture and outer elements from penetrating the camera.  
You may benefit from a 'bottleneck' – a designated area where all traffic in a facility – people or vehicle traffic – is funneled. This supports efficient monitoring of coming and going activity. 
An experienced professional is a big help in getting these calculations right.  
5. What exactly is your provider offering and how much will it cost to install security cameras? 
Cost-effectiveness is always a priority, and actively collaborating with your solutions provider may save you thousands in the end. One way to save is to limit the number of cameras you need.  
Another way to control costs in the camera system installation process is to provide your own infrastructure. If you already have a networking company that deploys a TIA-standard network, then a professional installer can work with you to simply install the field devices and head-in.  
A third way is shifting to a cloud-based solution. They require less time and budget to install, deploy, and maintain.  
Your environment will also determine how much you should invest in maintenance. Most providers will offer an annual maintenance service. If you're installing cameras outside, gauge how much they will be affected in your environment. Is it a high-dust area? Will cameras be directly exposed to the elements? You'll want to anticipate moisture in the camera. The more outdoor cameras you need, the more you'll want services beyond a single annual maintenance visit.  
Most importantly, your solutions provider should have deep expertise in the security industry to help you make the best technology decisions for your organization.  
For example, the choice between IP and analog cameras is not the simple one it is sometimes presented as. Some people may be inclined to avoid IP cameras based on reports of hackers penetrating remote networks and systems. While analog cameras might reduce this risk because they link to a hardware device as opposed to a network, they also may not deliver the same performance level as IPs will with slower operations and lower image quality. Discuss with your provider whether you want analog-only cameras, IP-only, or a system with both.  
Good Installation Means Successful Performance 
Security camera installation isn't an area to take short cuts or a DIY approach. You need a reliable foundation for your security technology. Working with an expert to methodically plan and deploy your cameras is your best route to major cost savings and a reliable video surveillance program. 
Want to continue the conversation? Reach out to one of our Security Experts.
Disclaimer: By using the Blog section of this website ("Blog"), you agree to the terms of this Disclaimer, including but not limited to the terms of use  and our privacy policy. The information provided on this Blog is for information purposes only. Such information is not intended to provide advice on your specific security needs nor to provide legal advice. If you would like to speak to a Security representative about your specific security needs, please contact us.