Press Release
Securitas Technology launches as powerhouse security companies unite under new name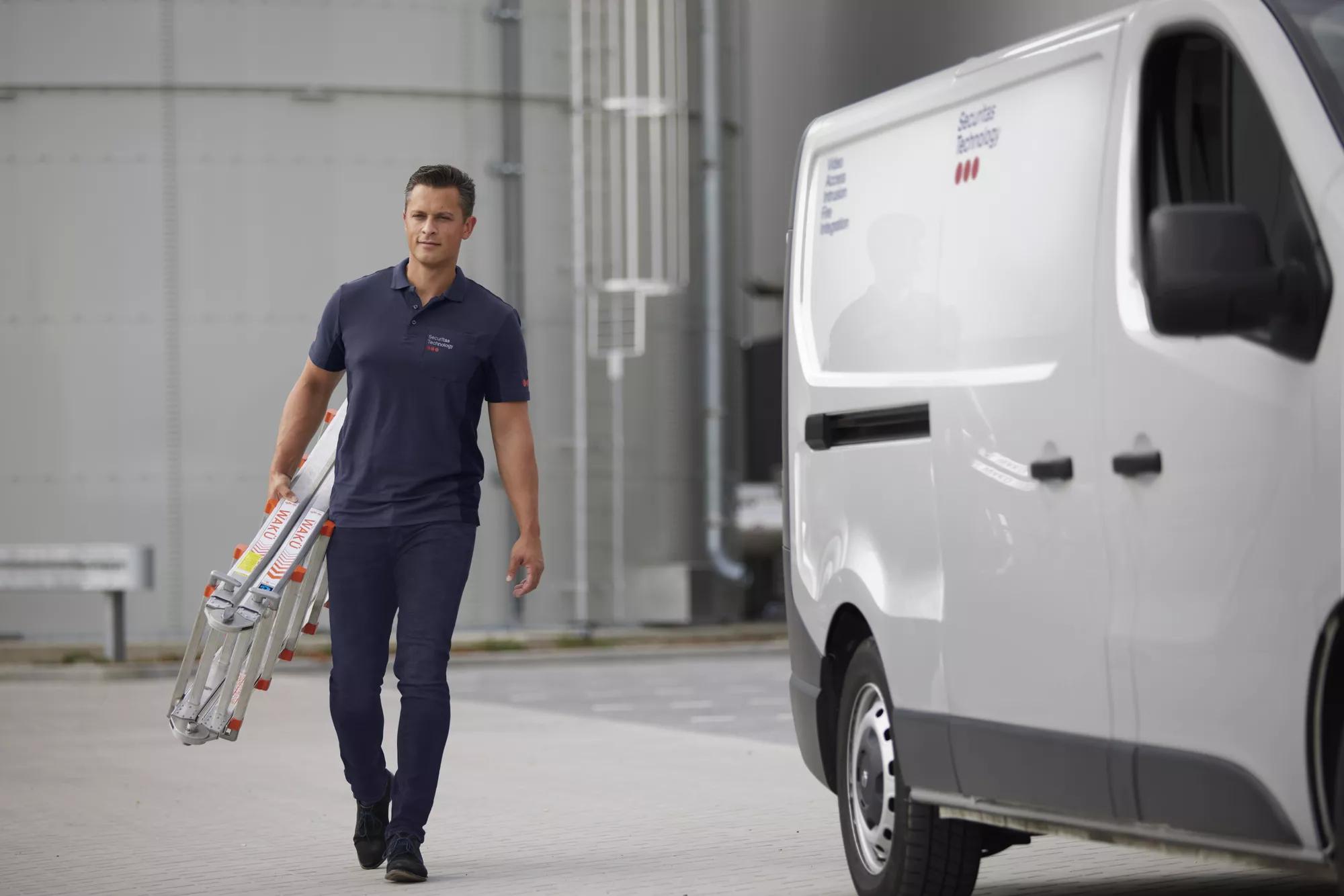 Securitas Technology brings together decades of industry expertise and expanded tech-enabled capabilities to deliver best-in-class security solutions and service to clients worldwide

Securitas Technology provides deep expertise in commercial security, backed by comprehensive portfolio of protective services offered by Securitas
UNIONTOWN, Ohio (March 15, 2023) – Securitas Technology, a world-leading provider of integrated security systems, has officially launched, bringing together two of the leaders in electronic security: Securitas Electronic Security and STANLEY Security. 
The announcement comes after Securitas' acquisition of STANLEY Security in July 2022. Now, Securitas Technology is poised to redefine the future of the industry.  
"We're thrilled to officially launch Securitas Technology and share with clients the tremendous value we bring as a security partner," says Securitas Technology Global President Tony Byerly. "We have three distinct advantages as a global provider: our people, technology and knowledge. I'm incredibly proud of the organization we're building together, and the rich history and deep industry expertise that help make us a leader in the market."
Securitas Technology employs approximately 13,000 people across the globe, including more than 5,100 field technicians, and holds a leading position in 18 markets globally, including Canada, France, Mexico, Sweden, the UK and US, as well as several other key countries across Europe. 
Its customizable solutions – including a full suite of video, access, intrusion, fire and integrated systems and services – are designed to adapt and expand in line with organizations' evolving security needs. From design and installation to monitoring and analytics, Securitas Technology has the knowledge, certifications and experience needed to help organizations:
Protect their people, property and assets
Connect and integrate their technologies 
Optimize their security operations for maximum efficiency
"Our purpose to help make the world a safer place remains, and that starts with ensuring clients are at the heart of all we do," Byerly says. "As a fully integrated business focused on security technology, we are well-positioned to unlock even more value for our clients – whether they're local, regional, national or global and have a single site to secure or need a complex and comprehensive multisite enterprise security program."
Securitas Technology serves organizations of all types, sizes and varying security risks. For more information on its solutions and services, visit securitastechnology.com. 
---
About Securitas Technology
Securitas Technology, part of Securitas, is a world-leading provider of integrated security solutions that protect, connect and optimize businesses of all types and sizes. More than 13,000 colleagues in 40 countries are focused daily on our purpose to help make your world a safer place and our commitment to deliver an unparalleled client experience. With clients at the heart of all we do, our people, knowledge and technology power our connected ecosystem of health, safety and security solutions and services. To learn more, visit securitastechnology.com.  
About Securitas
Securitas is a world-leading safety and security solutions partner that helps make your world a safer place. Almost nine decades of deep experience means we see what others miss. By leveraging technology in partnership with our clients, combined with an innovative, holistic approach, we're transforming the security industry. With 350,000 employees in 47 markets, we see a different world and create sustainable value for our clients by protecting what matters most - their people and assets. To learn more, visit securitas.com.
 
Press Contacts
Murphy Knott
312-867-9177