Remote Services
Why Cloud Video Surveillance May Be the Best Option for You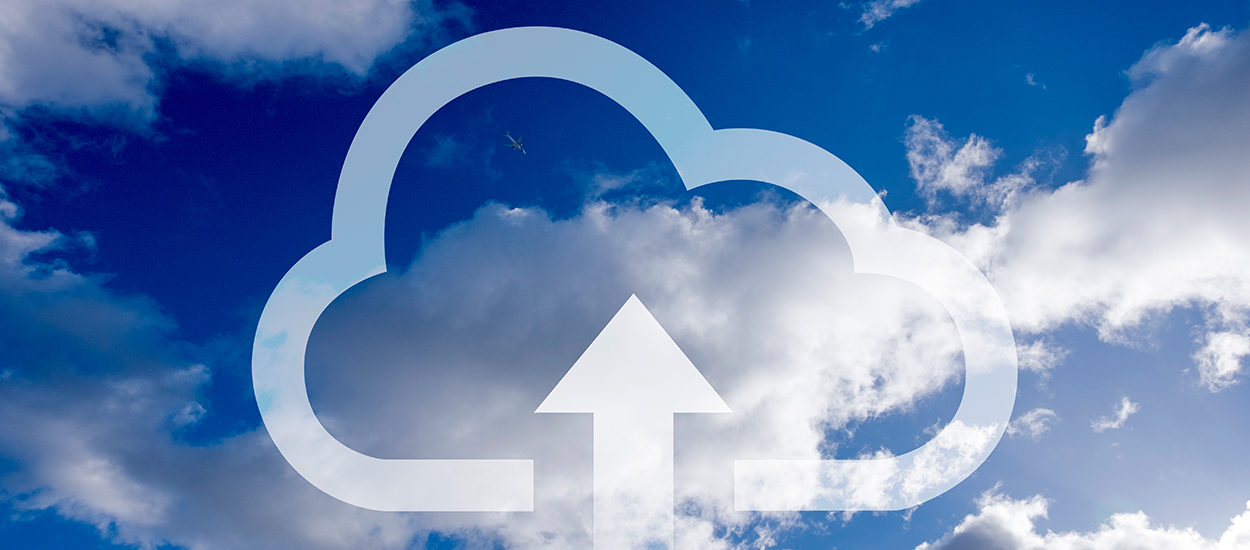 There's no denying that the prevalence of cloud-based video – or video surveillance as a service (VSaaS) – solutions has steadily surged, mostly notably in recent years.
With the potential for increased storage, readily controlled remote access to data, extensive utility and minimized cost, it's no wonder why the ever-reaching cloud has become so popular.
This article outlines the many benefits associated with cloud video surveillance solutions and can help you determine whether VSaaS is the best option for your business.
Adopting a VSaaS solution means increased data security.
One of the greatest misconceptions about cloud-based video surveillance is how and where business' crucial, sensitive data will be stored.
For many who may not be fully informed, sending video data "into the cloud" seems in and of itself to be a major risk, with the perceived ambiguity of the cloud offering no tangible sense of security.
However, with many VSaaS solutions, the video recorded is almost instantaneously communicated to and stored within a highly secure data center. In most instances, these facilities are regulated by stringent federal security mandates and privacy guidelines and are well-equipped with superior protective measures.
In addition to the increased security protection for off-premise servers, progress in recent years has resulted in cloud-based video management systems that do not carry the same cybersecurity risks of traditional digital video recorder (DVR) and network video recorder (NVR) systems.
Without the presence of open ports, on-premise software or the need for on-site firewalls, VSaaS users can eliminate several crucial avenues by which traditional video surveillance systems are left vulnerable to cyber attacks and potential data breaches – assaults which have proven time and again to impact businesses on a wide-ranging scale, with often crippling results.
Security integrators can secure the connection from cameras on the network to the cloud, establishing strict proprietary security protocols to ensure privacy and data integrity when video data is communicated and stored.
VSaaS offers a centralized source for instant access to security data.
With the seamless, fully integrated dashboards provided by cloud-based video management systems, business owners – who may not have the capital or capacity to hire a committed surveillance team or monitoring squad – are now able to access, manage and monitor video surveillance footage for various business locations from a single, remote platform.
This offers peace of mind for owners, managers and any authorized users within the business, who can now feel more confident in their ability to retrieve critical video-based information and respond more readily to any incidents that occur at a given location.
Cloud-based video surveillance solutions also offer extreme scalability in terms of storage retention and video resolution – which businesses can expand without having to substantially modify existing hardware.
Advanced bandwidth management capabilities allow users to extend retention periods for video, as well as limit or increase the resolution of video footage stored to the devices and within the cloud infrastructure.
VSaaS removes frequent points of failure and reduces risk of data loss.
Your video surveillance system is only as good as the data it gathers and stores. In the event that this data is somehow lost, the connection disrupted or devices tampered with, the system itself loses all value.
Frequently with traditional video surveillance systems, if there were to be an equipment breakdown on the camera network – whether intentionally caused by unauthorized individuals or unplanned as part of a larger system failure – it's likely that there is no capacity to notify a centralized location of the issue in a timely manner.
This means that cameras and their storage capacities are rendered inoperable until someone discovers the issue, which often happens after an emergency or disaster has taken place and attempts to access footage have proven unsuccessful.
By contrast, VSaaS solutions are designed to reduce your overall liabilities by hosting the software and hardware in the cloud for data backup and redundancy in a secure data center, so that even if cameras are vandalized, fail or malfunction, your business' video data is actively protected and can still be accessed.
Most cloud video surveillance solutions will offer an additional source of local storage on the device or business network as a secondary backup, in case of an issue with their network or internet connection.
Cloud-based video surveillance offers long-term cost-effectiveness and flexibility to scale.
For any business, cost concerns are always at the forefront when deciding to adopt a new system – and it's no different when evaluating video surveillance options.
VSaaS solutions have proven to be more cost-effective than traditional video surveillance solutions in the long run. Specifically, a VSaaS solution doesn't require the large upfront cost of the recorder hardware, software and licenses, and it involves less time, materials and labor for system configuration and deployment.
Many cloud-based deployments allow for on-site technicians to install the cameras and remote or centralized resources to configure and optimize the system, which reduces the labor cost and business disruptions with return trips.
The cost of a cloud video surveillance solution is distributed over the term of your contract and specifically for the services you use. However, it also offers the ability to scale and allows you to add features on-demand with little to no impact to your day-to-day operations.
Many on-premise solutions require you to buy a hardware and software solution designed for a set configuration that may be more than what you need at that time. Also, the ability to scale the system over time is not as flexible and requires more resources when compared to a cloud alternative.
When considering these factors, the monthly subscription cost to support a cloud-based surveillance system equates to far less than owning and managing a traditional video surveillance solution. Users no longer have to concern themselves with annual maintenance fees, router configuration costs, multi-site integration labor, return trips, software patches and updates, additional vulnerabilities of localized hardware and software, additional IT staffing, extensive training, excessive onsite repairs and updates.
With reduced upfront costs, automatic updates and low-level support requirements in configurations, coupled with a solid foundation of built-in redundancies and extensive scalability, VSaaS solutions are the better alternative for many businesses' video security needs.
Disclaimer: By using the Blog section of this website ("Blog"), you agree to the terms of this Disclaimer, including but not limited to the terms of use  and our privacy policy. The information provided on this Blog is for information purposes only. Such information is not intended to provide advice on your specific security needs nor to provide legal advice. If you would like to speak to a Security representative about your specific security needs, please contact us.