Data Centers
Digitizing the Data Center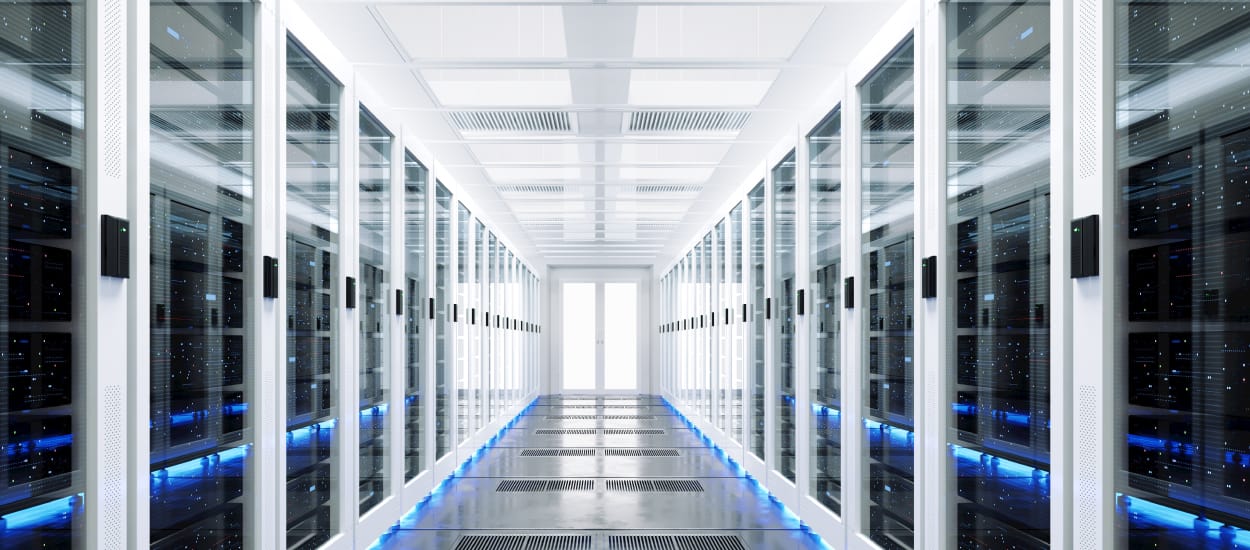 While the activities of a data center are undeniably digital, the same approach is not always applied to the means via which the data center itself comes about. In the context of this article, we focus on how significant advantages can be realized by digitalizing the data center design and build process, particularly in terms of ensuring a secure environment and accelerating speed to market.
Feeding the data hungry world
The volume of data generated and its fundamental role in the modern economy has ensured that the demand for data centers continues to rise. This is clear from a headline statistic which forecasts that by the end of 2021, IP traffic in data centers is set to reach 20.6 zettabytes (ZB) per annum, representing a compound annual growth rate (CAGR) of 25% from the 6.8 ZB per annum of 2016. This translates into an estimated value for the data center construction market of $57 billion by 2025.
There are a number of different approaches and scale of data centers: from the typically smaller "edge" facilities that extend the edge of the network to deliver cloud computing resources and cached streaming content to local end users, through to the often vast "hyperscale" data centers operated by the very large service providers.
What is a constant is the growing popularity of a modular approach to the design and build. By adopting increasingly streamlined construction models, the construction process can be quicker and thereby more able to meet the demand created by the exponential growth in the need for data storage capacity.
Streamlining construction through BIM
Building Information Modeling (BIM) is a vital factor in the success and speed of these projects, with BIM increasingly becoming the industry standard as it makes for a faster, streamlined process. Security is a central feature in any data center project, given that ensuring a secure environment is a prerequisite for facilities which play such a fundamental role in ensuring business continuity. However, very few security vendors have any kind of BIM capability or certification, such as BIM Level 2.
Security embedded in BIM
Using BIM in an overall data center design and build process ensures this also encompasses the security system design. When BIM is used to design CCTV systems, for example, the results are particularly beneficial, as it enables the camera view to be actually seen, including the focal lengths and the location of any blind spots or obstructions.
This makes for the most effective security system design and allows "clash detection" to be run between different mechanical and electrical contractors installing systems in the same space. It also encourages a smooth, fast installation, as the installer knows exactly where each piece of equipment will go on-site, resulting in a first-time fix, rather than having to address unforeseen installation issues as they proceed.
The adoption of COBie (Construction Operations Building Information Exchange) under BIM Level 2 is also invaluable when it comes to asset management, maintenance and upgrades, with every part of the security system, down to the smallest item, listed and located.
If something needs replacing, there is no need to search through different files, since the part number is instantly accessible. Equipment life is clearly listed, so replacements and upgrades can be pre-planned, for smooth operation. Furthermore, no issues arise if there are changes in key staff, as detailed information on the security system is available to the authorized personnel rather than located in someone's head or in a file on their PC.
Digital twin virtual modeling
Within BIM, the concept of the "digital twin" is also gaining traction. This sees the entire building developed first on a computer to allow simulation, testing and, if necessary, correction in a virtual model. This makes it much easier to eliminate any potential errors before physical construction of the building actually begins. An example for a data center in terms of security and beyond would be the introduction of an additional access point, using the digital twin model, one can see what impact this would have in terms of power requirements, access control, evacuation scenarios and heating costs.
While the BIM and digital twin approach is certainly helping to streamline the design element of the construction process, the pace and scale required in data center builds to meet the burgeoning demand inevitably brings its own pressures. Standardizing design across sites can help with this challenge, reducing the amount of back and forth between architects, building owners, contractors and other stakeholders involved in the design process. It can also reduce the risk of delays and complexities around the sourcing of critical components in large deployment programs.
Resiliency and speed to market in multi-site, multi-size operations
In multi-site and campus data center applications, adopting a standardized approach to security and facility design in general can reap significant benefits. Resiliency is crucial to data centers and can be achieved across different configurations. If two or more lower tier data centers are located on a given site, linked-site resiliency can be achieved through tight connections, yielding a higher degree of resiliency than that from a traditional single site set-up. Adopting shared networks across multiple independent data centers can deliver distributed-site resiliency through multiple instances that are asynchronously connected.  For cloud-based resiliency, tight linking of facilities through high levels of bandwidth and fiber can reduce the potential for outages.
On the physical security side, with varying operating models and data center footprints in any given portfolio, the challenge is to define security processes and technology standards that are agile enough to apply to this varied landscape of circumstances, while providing measurable and constant levels of security, at the right cost.
BIM can offer significant advantages here, too, enabling security blueprints to be "tested" across varying facilities' configurations and sizes. Combined with strong program management and similarly aligned service partners, such partnerships can reduce time to market for new capacity by up to five months.
Addressing the needs of a risk-averse industry
The security threats to data centers are numerous and can be either physical or through cyber measures. Not surprisingly, therefore, the data center industry is not only one of the most technologically advanced but also one of the most risk-averse. By adopting partnerships with security companies that have a real understanding of BIM and the contribution it can make to a more streamlined and holistic approach to effective security,  data center owners and operators can bring facility blueprints to life, with measurable operational and cost efficiencies.
Connect with us today to discover how we can help you better secure your data center.
Disclaimer: By using the Blog section of this website ("Blog"), you agree to the terms of this Disclaimer, including but not limited to the terms of use  and our privacy policy. The information provided on this Blog is for information purposes only. Such information is not intended to provide advice on your specific security needs nor to provide legal advice. If you would like to speak to a Security representative about your specific security needs, please contact us.