Case Study
 Your Environment - Remote Monitoring Case Study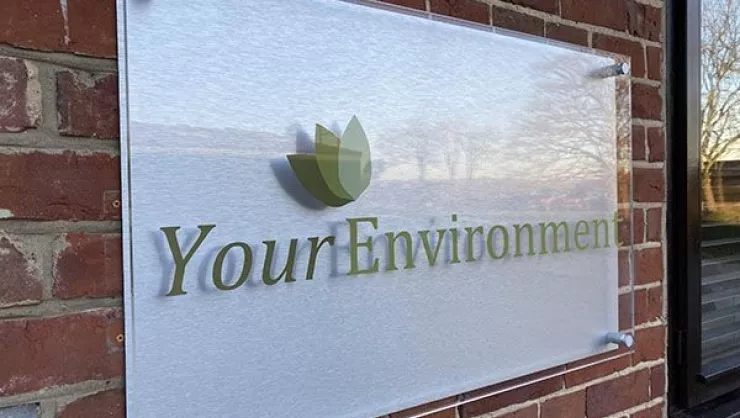 Video Verification and Audio Challenge
The Situation
Your Environment and Your Geotechnical, an environmental consultancy and geotechnical laboratories company located in Chichester and Holmfirth, UK, sought out security for their buildings that would be effective and installed quickly as closures began due to COVID-19.
The Challenge
Due to COVID-19, the company were keen to find a quick install and setup for security equipment, to cover the premises 24/7. The locations are in rural areas, so dispersing a threat immediately was top of the list for security needs.
The Solution
3xLOGIC supplied internal multi-sensor and external dome 'standalone' cameras with amplified speakers which were installed, to offer video verification and audio challenge capability to the existing security system.
Richard Solly, Global Director of Monitoring Solutions and Innovation said: "3xLOGIC and Securitas Technology devised this audio verification and audio challenge system to be cost effective, easy to install and very flexible, being integrated to any existing monitored intruder panel. The flexibility of the system suits most instances for small and medium sized installations".
The Benefits
The solution enables fast integration to any existing monitored intruder panels without complicated installation or wiring to the panel. All integration takes place by the Securitas Technology monitoring team.
Video verification to specific areas of the building enables the monitoring centre to determine the threat (and can lead to quicker police response to confirm alarms).
Audio challenge capability is enabled to deter or disperse unwanted visitors from site when a threat can be found.
The Products
The customer uses 3xLOGIC auto-routing cameras with onboard storage and cloud connectivity to the Securitas Technology UK SOC. These cameras were chosen for their easy install, mobile app and 24/7 professional monitoring support to secure their business units overnight and when empty. Setup for 2 cameras including app setup and audio challenge testing took less than an hour.
"I used to be concerned about the buildings out of hours and we needed a flexible system to provide improved security. The setup of cameras and on to my app took 13 minutes and immediately connected to the Securitas Technology cloud servers. The onboarding process was easy and I was able to see results quickly. This created an improved security system that now provides eyes and ears to our intruder panel. I feel as though I have peace of mind at times when the buildings are unattended, but I can also live view and playback events to check that the building is secure any time I need." 

Colin Hiscock
Managing Director, Your Environment & Your Geotechnical