COVID-19
UK Lockdown: Security advice for non-essential shops reopening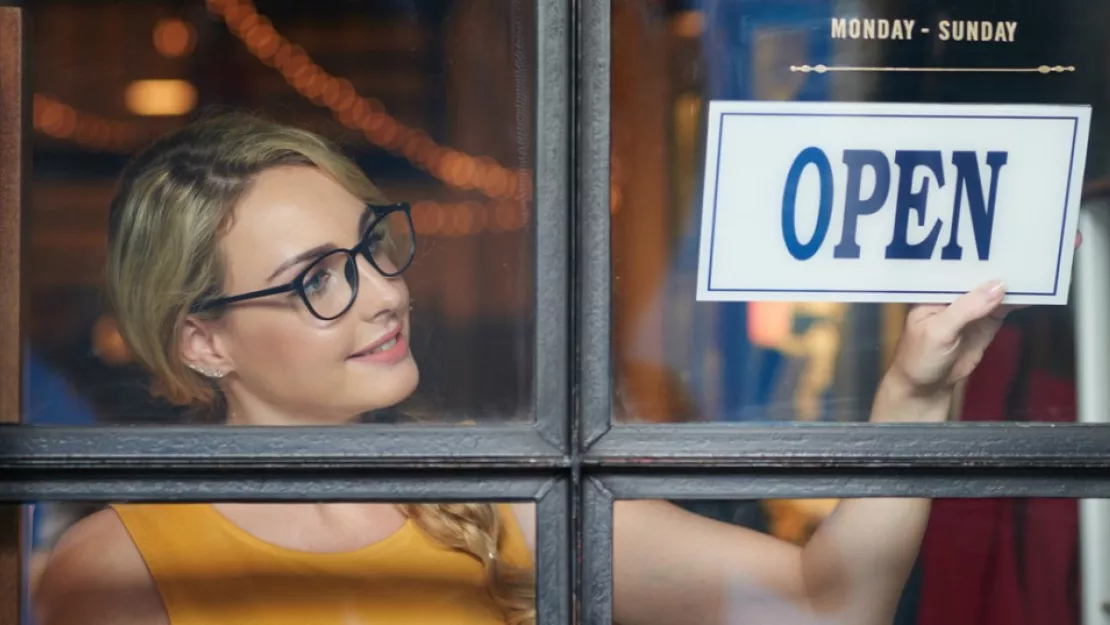 We discuss the best advice and solutions for maintaining a safe work environment for employees and a comfortable shopping experience for customers.
The COVID-19 pandemic has seen all corners of the UK affected by restrictions and subsequent lockdowns since March 2020. These restrictions have caused many businesses to close (in the case of non-essential shops) or operate at severely limited capacity (in the case of coffee shops and take-away restaurants) while they have been in force. As of March 2021, and in the subsequent months, many of those restrictions are due to be lifted.
That's why in this article, we'll share some important advice for owners and managers of non-essential shops reopening in the UK, and how the right security solutions can help.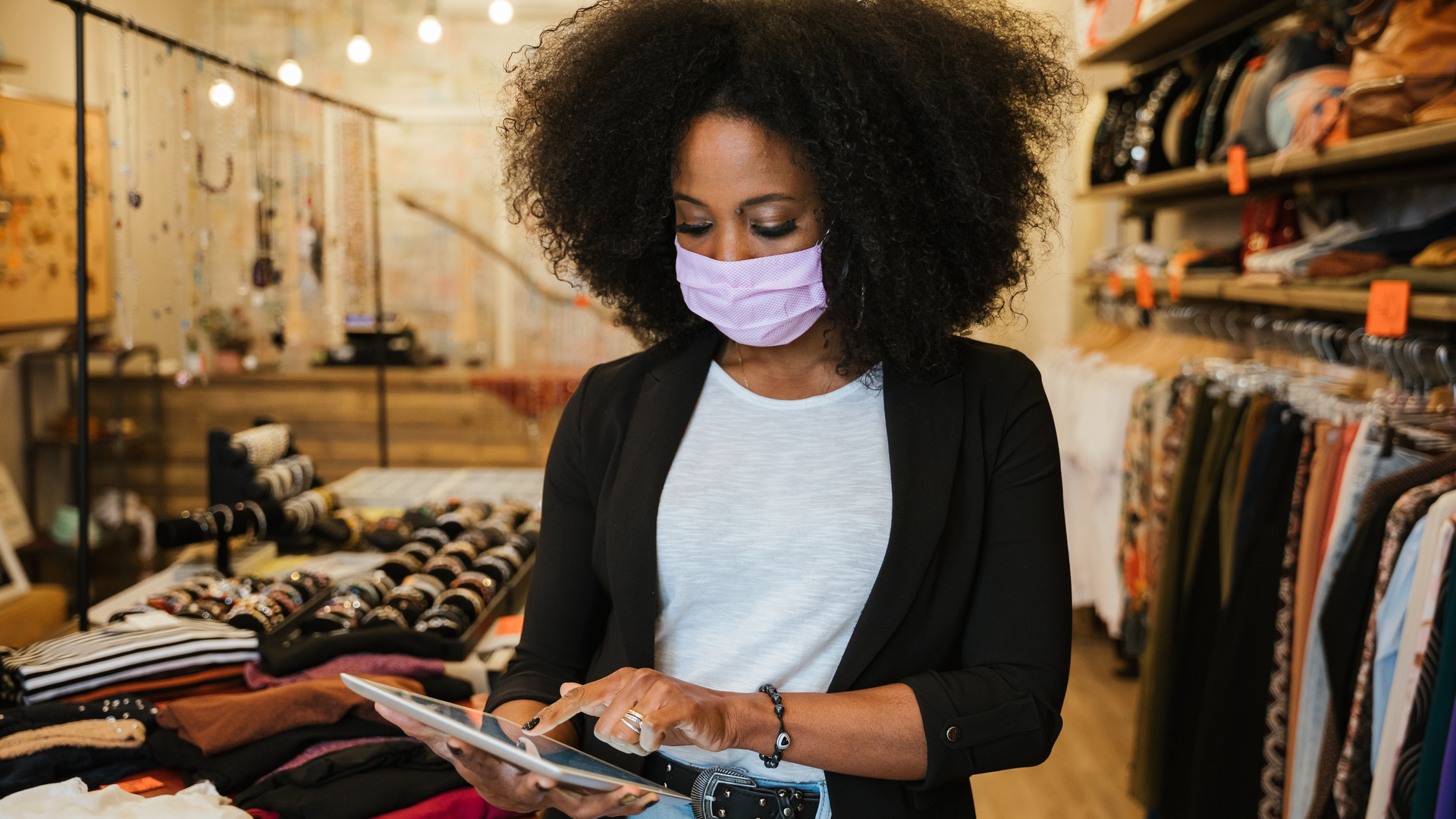 In this article we'll cover:
Changes to the UK lockdown restrictions and how these will affect non-essential shops
How can business-owners prepare for reopening?
Safety tips for welcoming back employees and customers
How can the customer experience be improved with the right security solutions?
What action can you take today to plan for reopening?
Changes to the UK lockdown restrictions and how these will affect non-essential shops
At the end of 2020, most of the UK found itself heavily restricted after a brief hiatus to restrictions earlier in the year. By January 2021 another national lockdown was announced. For many businesses, that meant beginning a new year with an incredible amount of uncertainty as to when and how they would one day reopen.
In February 2021, the UK Government announced a cautious roadmap out of the current national lockdown restrictions. We'll summarise what this announcement meant for non-essential shops in the UK, but here is where you can review an updated and extensive list of everything that is allowed or not allowed and when – UK Government Guidance for COVID-19 Restrictions.
What's changed as of March 29th?
One of the first key milestones on the roadmap was scheduled for the end of March, with the following changes taking place:
Meeting outdoors either in a group of 6 (from any number of households), or in a group of any size from up to 2 households (a household can include an existing support bubble, if eligible) is now allowed
Formally organised outdoor sports with any number of people (outdoor sports venues and facilities will be able to reopen) can return
Childcare and supervised activities are allowed outdoors for all children
It is noted we should stay 2 metres apart from anyone who is not in our household or support bubble where possible, or 1 metre with extra precautions in place (such as wearing face coverings) if you cannot stay 2 metres apart. Face coverings are still also mandatory.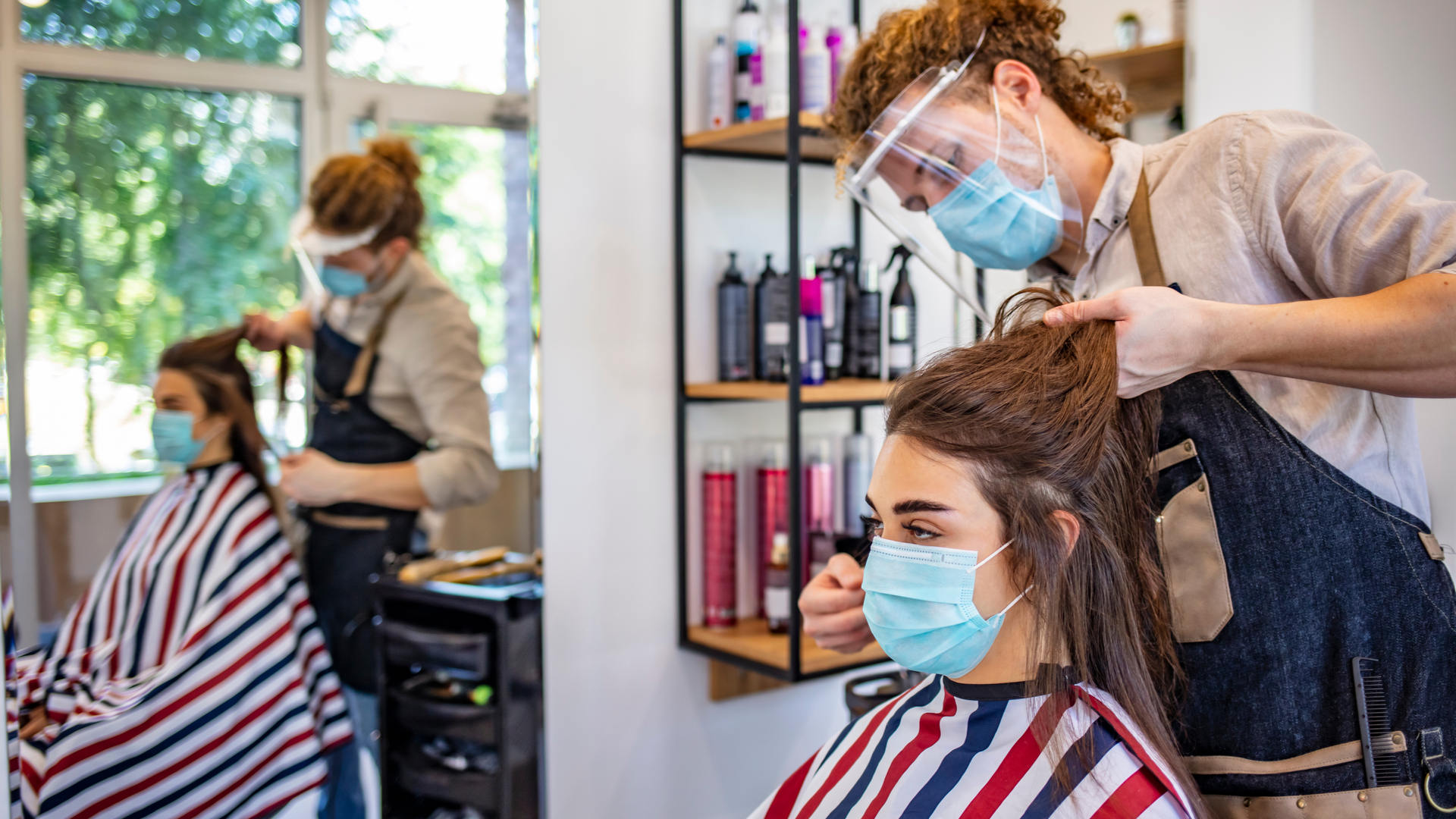 What's happening on April 12th?
The biggest impact on non-essential shops takes place on April 12th, when we should see the following changes:
Opening of non-essential retail; personal care premises such as hairdressers and nail salons; and public buildings, including libraries and community centres
Indoor leisure facilities such as gyms will also reopen (but only for use by people on their own or in household groups); as will most outdoor attractions and settings including outdoor hospitality venues, zoos, theme parks, and drive-in cinemas
Self-contained accommodation such as campsites and holiday lets, where indoor facilities are not shared with other households, can also reopen
Hospitality venues will be allowed to serve people outdoors and there will be no need for customers to order a substantial meal with alcoholic drinks and no curfew
What's happening on May 17th?
The next phase will see further easing on indoors restrictions for businesses.
Most businesses in all but the highest risk sectors will be able to reopen, including indoor hospitality, cinemas and hotels. In all sectors, COVID-Secure guidance will remain in place and businesses may not cater for groups bigger than the legal limits.
An end to restrictions – June 4th
By June 4th, the UK Government expects to be able to ease all legal limits – depending on the data around COVID-19.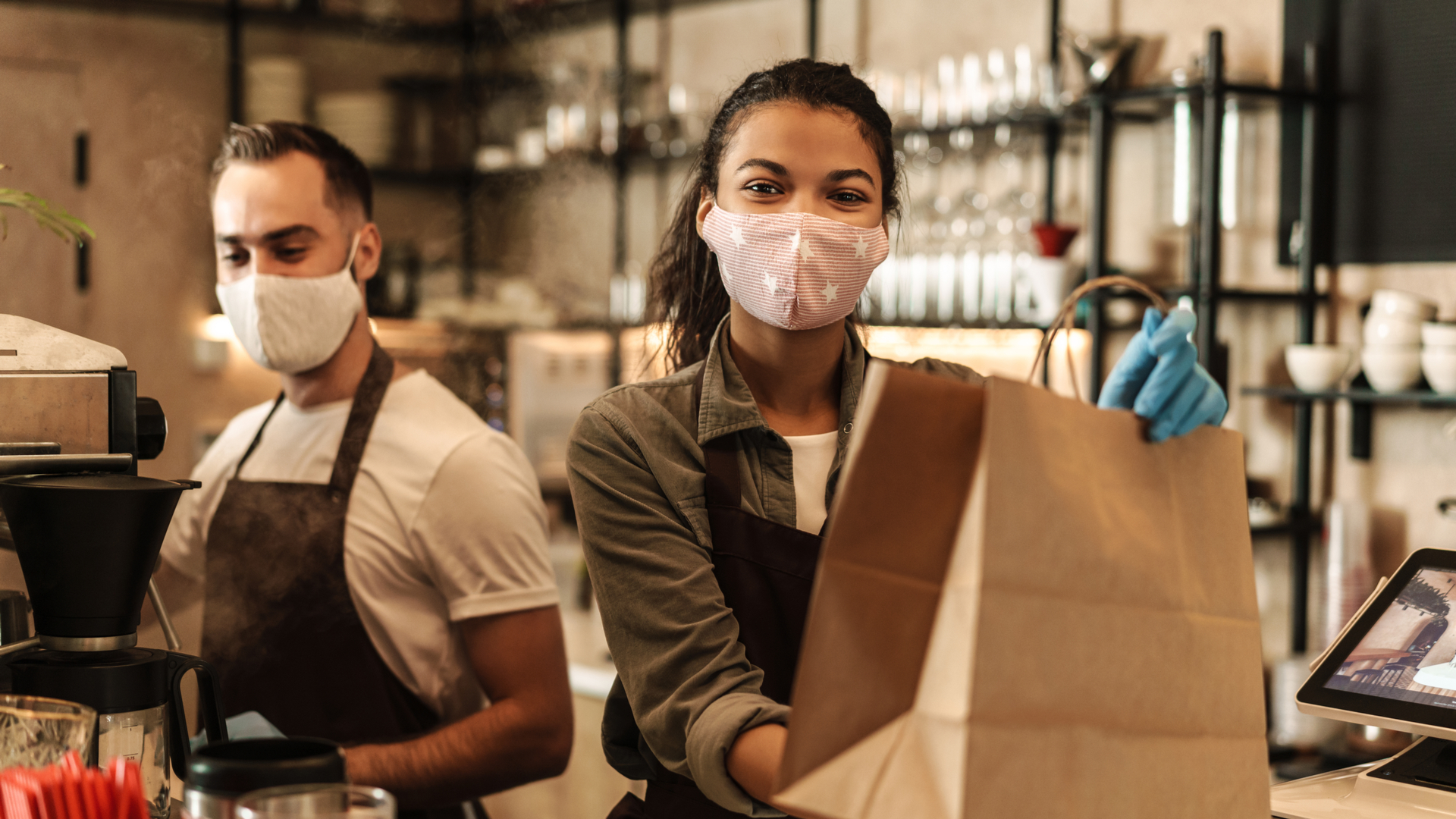 How can business-owners prepare for reopening?
The key date for most non-essential shops will likely be April 12th, which at the time of writing is just two-weeks away. Don't worry if your store has remained dormant since the end of 2020, there is still time to prepare for reopening safely and securely.
The first step will definitely be to conduct a safety audit of your premises. It's important to look out for signs of damage to both the exterior and interior that may have occurred over the winter or as a result of vandals. As well as any initial fixes you need to make, think about long-term improvement you might want to make as well – it's amazing what opportunities can arise from a fresh perspective!
It would be best to undergo any improvements to your premises while the shop is still empty, whether that's upgrading your security or even just giving it a fresh coat of paint. If you're in any doubt about what safety and security equipment your store needs, check out this article.
As a security provider, we would always recommend a professional site audit is conducted by a specialist. They'll be able to spot things you might have missed and offer helpful advice. You can arrange a free audit with STANLEY Security today, our experts will be happy to support you.
You will also want to create a safety plan for when customers return. This will likely involve creating a traffic flow system for customers to safely shop while maintaining social distancing measures. This will be unique to your store, depending on the size and the layout.
With that in mind, let's now look at how you can prepare to welcome back staff and customers next.
Safety tips for welcoming back employees and customers
Non-essential shop owners and managers should consult the latest government guidance for advice on working safely during COVID-19 – you can find it here. The Health and Safety Executive (HSE) also provides helping training, which you can use for your own plan.
When it comes to safely welcoming customers back to your shop, we've already talked about coming up with systems to help them maintain safe social distancing. Traffic flow systems should be clearly marked using arrows and safe queueing distances should be marked with lines. The requirement to where facial protection should be clearly posted at the entrance and around your store.
Your till area is likely to be one of the areas that experience the most traffic and have the highest risk of contact. You may need to consider additional measures such as a clear Perspex guard between the cashier and the customer.
Training should be provided to all your staff before reopening to bring them up to speed with the latest measures and any changes to your operations. This will help them to maintain safe working conditions and may reassure them about any anxiety around returning to work.
There are several security solutions non-essential shops can adopt to help them maintain a safe environment for employees and customers. Thermal cameras are an obvious option, as they can be easily installed at the entrance to identify anyone trying to enter store who has a raised temperature. While they can't offer a medical diagnosis, this is one of the key symptoms of COVID-19. So, keeping that risk at bay will help you protect people inside.
Depending on the size of your store, you could also benefit from automated queue control systems for maintaining a safe number of customers in your store at one time – you may have seen these in various supermarkets. Touchless access control systems can also help you keep certain areas off limits without the need for keys or contact from employees.
A great and simple security solution for smaller non-essential shops is what's known as smart business security. This cost-effective solution generally combines two or three different systems (for example, CCTV and intruder alarm systems) to offer your store the protection it needs during and outside of trading hours, while the smart technology offers multiple functions that can help your business operate more efficiently.
Let's look at how that smart functionality can also help you improve your customer experience.
How can customer experience be improved with the right security solutions?
We've mentioned the protective benefits of smart business security but there are ways it can help non-essential shops also improve their operations and customer experience.
Not only will smart business security let you always know what's going on in your store to ensure people are working safely – even when you're not there – systems like STANLEY Interactive can also offer video analytics. What does this mean? It means that you can review footage and use analytics tools to find out key insights such as patterns in when your shop is at its busiest.
This can help you plan your resources accordingly and focus staff hours on those crucial trading periods – which can also save money for your business. With more staff on hand at the right times, customers can enjoy a smoother shopping experience and it will be easier for them to manage those busy periods.
From a safety perspective, you'll be better placed to make decisions on when not to bring staff into work, thus reducing the risk of spreading germs or diseases. In the current climate, nobody wants to feel like they're at work and taking risks unnecessarily and you can give them peace of mind with this knowledge to hand.
As they say, happy staff make happy customers!
See what smart video monitoring looks like in action in the video below...
What action can you take today to plan for reopening?
We can't wait for things non-essential shops to reopen and for things to return as close to normal as they possibly can. By following the basic safety advice that we have provided in this article, we hope you're now ready to make the first step to prepare your store to reopen in a safe and secure manner.
Remember, STANLEY Security is here to help you create a safe working environment for your staff and shopping environment for your customers.
Speak to one of our security experts today to start protecting your business.