Remote Monitoring
5 Signs Your Business Needs Monitored Security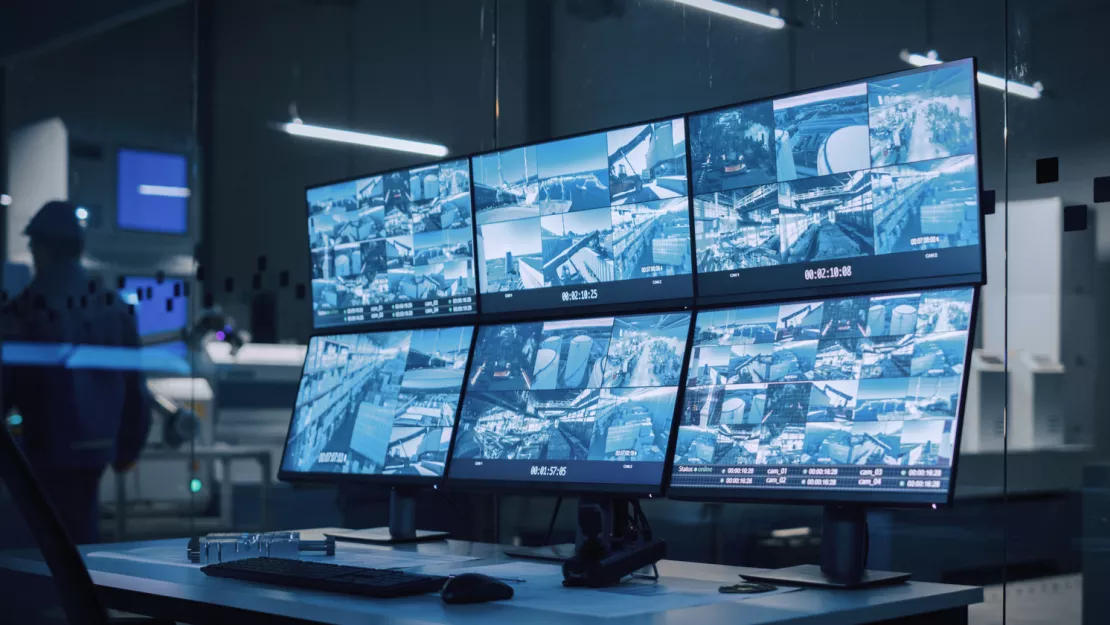 Monitored Security combines modern technology with remote services to provide round the clock security coverage and other important solutions. Now more than ever, businesses are looking for smarter and more efficient ways to prevent crime on their premises, create a safe environment for their workers, and to protect vital business assets.
As a result, we're seeing more businesses utilise the power of Monitored Security services as a solution to create more robust business security and outsource the burden of managing security themselves – after all, security has always been seen as a necessity rather than a 'nice to have'.
As you read on, you'll discover some of the main reasons why businesses switch to Monitored Security solutions and what the key benefits are in relation to each of them. There may already be one or many reasons why you're interested to learn more about Monitored Security, or you may be interested to see what signs to look out for.
In this article, we'll cover:
What is Monitored Security?

Sign #1 – There's been criminal activity in your business

Sign #2 – False alarms are becoming a nuisance!

Sign #3 – Your business insurer requires sufficient security coverage

Sign #4 – Your business is growing or changing

Sign #5 – You're looking to outsource your security needs (and potentially save on costs)

How to get started with Monitored Security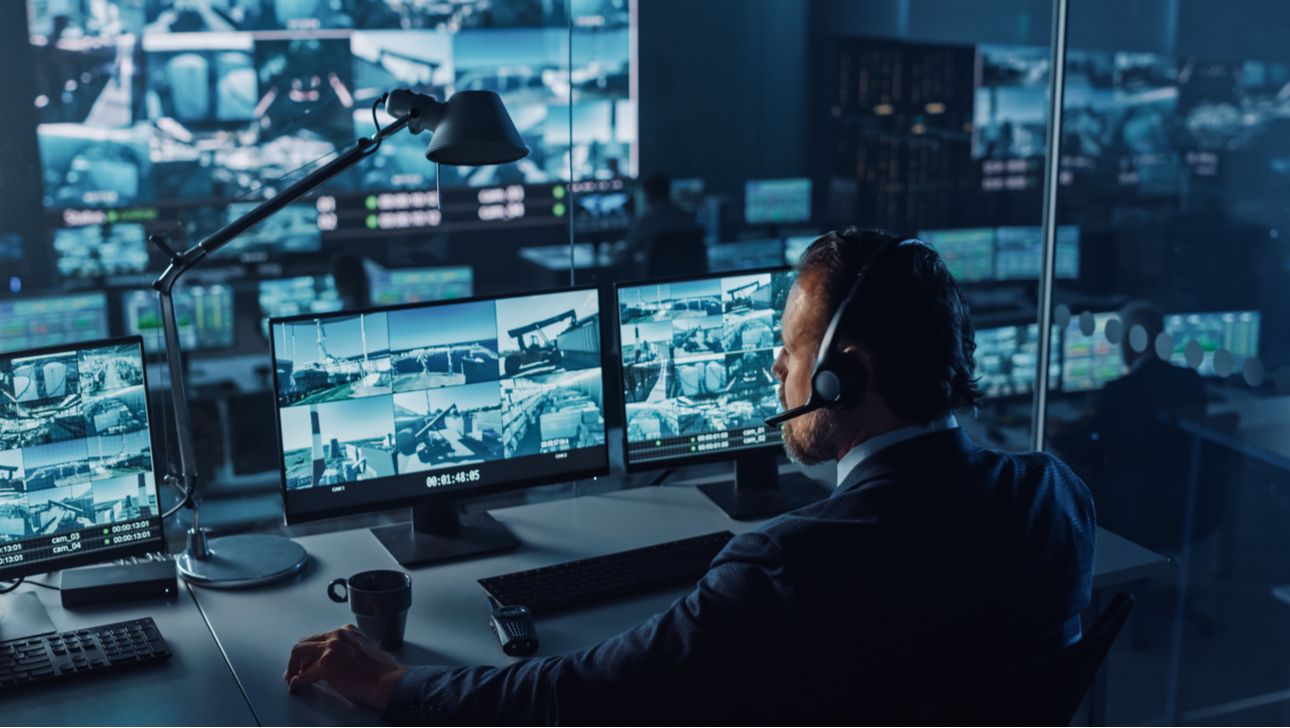 What is Monitored Security?
Monitored Security combines modern security technology with professional monitoring services to provide round-the-clock coverage and other important services – some of which will be discussed in more detail throughout this article.
Business Security has long been reliant on a single system like an Intruder Alarm or CCTV system, or multiple systems working on the same site without being able to communicate with each other. These systems may have been monitored by on-site guards, usually depending on the nature of the business or the size of the premises.
Thankfully, security technology advances have enabled smarter systems, better integration and remote access to monitor and manage business security systems.
This evolution has escalated as a result of the COVID-19 pandemic as businesses have had to adapt quickly to maintain their safety and operations in a shifting landscape – for example, the adoption of Video as a Service (VaaS) solutions has increased by up to 30% in Europe since the COVID-19 pandemic, as the majority of the population is working from home (MarketsandMarkets - 2021).
Now organisations are adopting professional remote security monitoring services that have the potential to offer more comprehensive cover, quicker response times, and better cost-efficiencies. As a result, security monitoring is no longer an afterthought for Business Security systems, it is a core consideration, as we mentioned in our article 'How to Protect Your Business 24/7 with Monitored Security'.
Now you know what Monitored Security is, let's discuss five of the most common signs for needing it.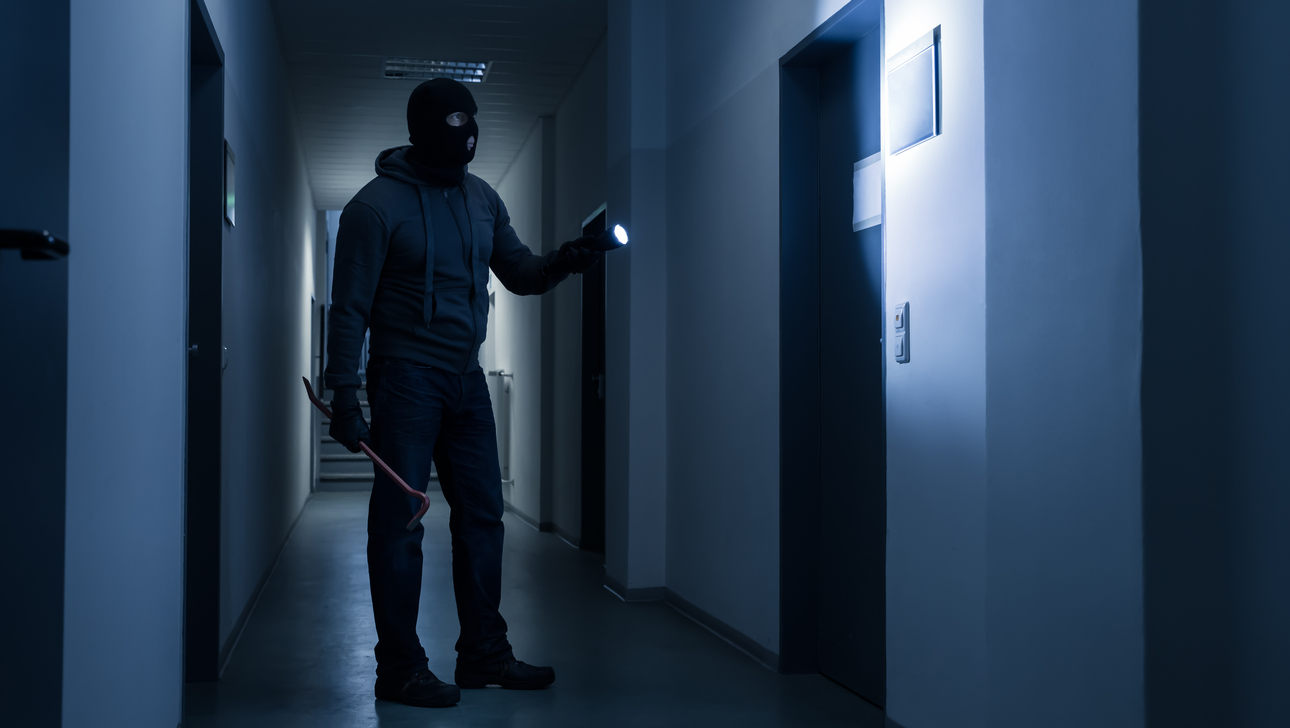 Sign #1 – There's been criminal activity in your business
As much as we prefer to help our customers prevent crime from happening at all in their business, the most common reason why we hear from people is that they've suffered a break-in or have persistent problems with intruders, or even employee theft.
Here in the UK, 18% of overall retail shrinkage came from crime targeting suppliers and warehouses – crime cost retailers £2.2 billion in 2019 (British Retail Consortium). That's a significant figure just looking at one industry. Can you imagine what the overall costs might be to all businesses in the UK, especially when you factor in vital assets other than stock being stolen and of course, disruption and damage caused?
Time is often of the essence in preventing crimes against your business. Unfortunately, it is impossible to totally eliminate any delay between an alarm being triggered and an action to respond. But with Monitored Security we can certainly help to reduce it, to help prevent crimes being successful or criminals getting away before the police arrive.
Traditionally, when an alarm was triggered an on-site guard would need to go and investigate to find out what triggered it, then take the appropriate course of action which may have been calling the police.
Another scenario is that a responsible person would be contacted off-site (for example the business owner or site manager), who would then need to travel to the site to investigate.
Both scenarios would give criminals plenty of time to carry out their misdeeds! However, Monitored Security connects your security system to a professional Alarm Response Centre (ARC) where verification systems and highly trained operators can more quickly confirm whether the alarm signal is indeed confirmed (ie, there is a crime taking place on the premises) and alert the authorities.
It is also important to note that the police must place a higher priority on confirmed alarm signals that can only be sent from professional ARCs.
Sign #2 – False alarms are becoming a nuisance!
Anybody who has been responsible for responding to triggered alarm signals will likely know how much of a nuisance false alarms can be.
False alarms can be caused by anything from an animal entering your premises (certainly if it has an outside area), a fault with your Intruder Alarm or CCTV system, or simply due to an overly sensitive detector.
Repeated false alarms can become more than a nuisance, especially in instances we've seen where a customer has simply decided to avoid activating their alarm system altogether. In some instances, they could even result in a fine from local authorities.
Thanks to sophisticated technology and processes for verification, it is easy for professional security monitoring service providers to ascertain whether an alarm signal is indeed false or if it needs to be investigated. This also helps to free up our operators so they can focus on confirmed incidents specifically.
Modern CCTV systems can even help to identify and outline the cause of a trigger when the signal is sent, which helps our operators to visually verify what is happening and where.
You can learn more about Alarm Monitoring and how it works here.
It's not just intruder alarm systems that can become a nuisance or even detrimental when the alarm signal is falsely activated. There have been reports in the UK press about false fire alarm signals that became so regular, students within a building in Bolton admitting to ignoring the fire alarm in the event of a real fire because they were so used to false alarms – thankfully no serious injuries were reported. How many times have you waited for a fire alarm to finish as opposed to evacuating straight away?
Our Alarm Monitoring capabilities cover Fire Detection as well as Intruder Alarm and CCTV systems.
The next few signs will expand our consideration of Monitored Security from security-specific needs to other business and operational needs. After all, business security also plays an important role in helping business operations.
Performance in security is a unique combination of robust infrastructure, reliable hardware, and best-in-class service – combined with innovative software-as-a-service (SaaS) solutions...
However, even with advances in AI and machine learning, security remains a question of people, especially when it comes to commercial security monitoring...
Beyond technological progress, organisations need accountable experts to actively monitor their operations and make the call when there's a threat...
All of this enables organisations to gain 360-degree visibility into their operations and provides the right level of oversight to help build business resilience today and in the future.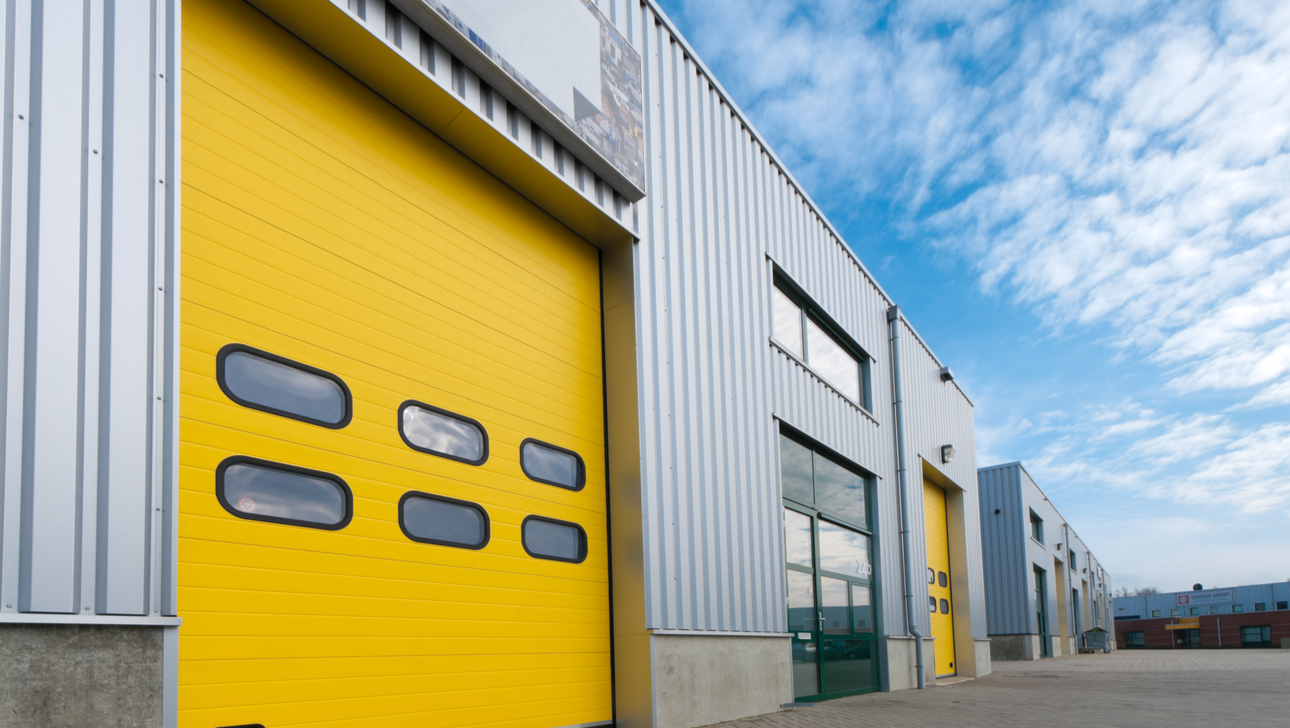 Sign #3 – Your business insurer requires sufficient security coverage
Business insurers often require a certain level of security to be in place on your premises for your business to be covered. This can relate to specific systems being utilised (eg, CCTV and Intruder Alarms) and a specific level of the protection they provide, based on a graded scale.
In some instances, your insurer may insist that you implement Monitored Security. Alternatively, they may be able to offer you a more competitive premium cost if you have it in place, as your premises will benefit from this enhanced level of protection.
We know some of the requirements from insurers in relation to business security can be confusing, we can offer all the support and guidance you need to navigate any obstacles and help you meet them. Just get in touch to ask us any questions.
Sign #4 – Your business is growing or changing
Businesses inevitably change, often (and ideally) due to growth. It's normal for your needs for security to change too and Monitored Security can help to ensure you can maintain a safe and efficient environment.
One example of both growth and change we've seen most recently is businesses having to quickly expand their warehouse facilities because they're holding onto more stock due to supply chain issues in relation to Brexit and COVID-19.
This doesn't just mean they had more assets to protect, they've even had to relocate or take up additional new properties.
Monitored Security can help to resolve potential security and operational headaches caused by moving to a new site or operating multiple locations because it can be relatively quick to implement and it is a scalable solution once you have it in place – adding more sites to your business doesn't impact our service.
Another change we commonly come across is businesses needing to change how they operate, taking remote and hybrid working as prime examples. If people are now working on your site less often, this may make your premises more appealing to potential intruders but with professional security monitoring, you're still covered.
Monitored security services can also help fulfill duties for access and visitor management, so authorised people or vehicles can still enter when they need to, without you needing staff on site to let them in.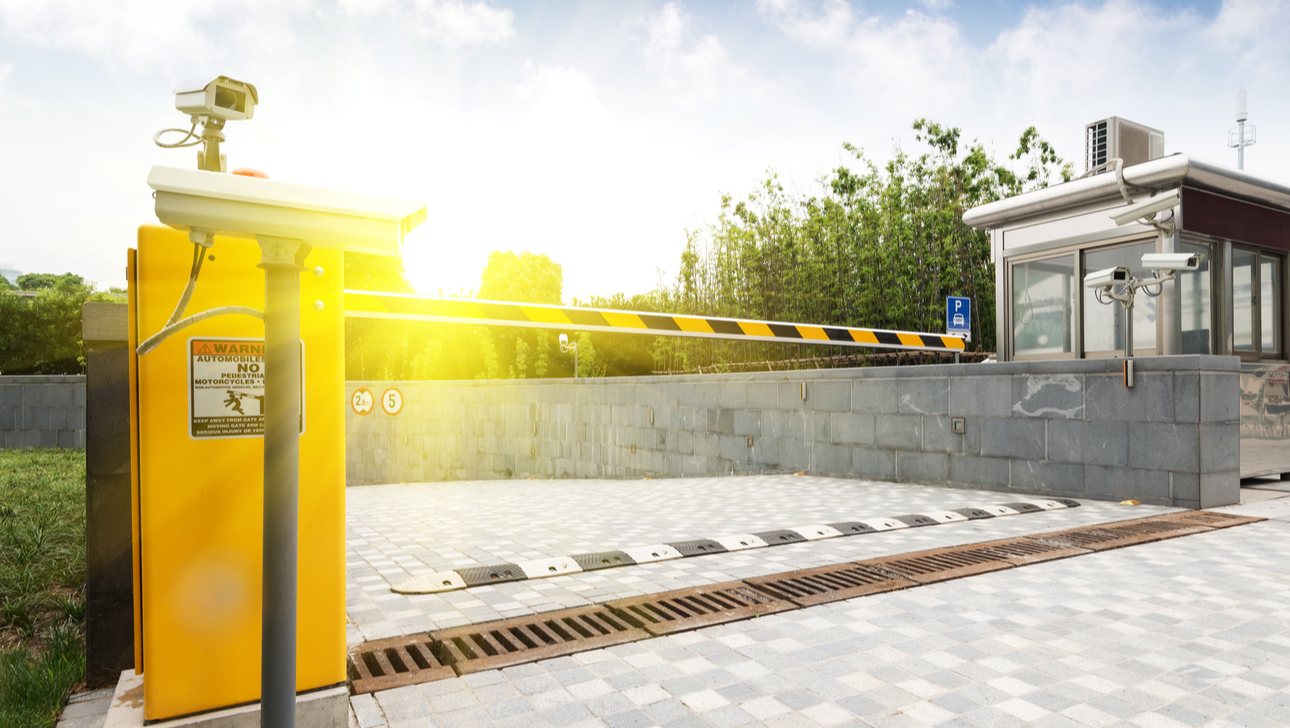 Sign #5 – You're looking to outsource your security needs (and potentially save on costs)
Security technology has advanced to the point where professional monitored security providers can now fulfil duties that were once reserved for physical on-site guards.
This offers an opportunity if you're looking to outsource security needs in your business. We've talked about the ability of professional ARCs to quickly respond to alarm signals, but there are other proactive services they can also offer.
A good example is using CCTV Monitoring to conduct a virtual guard tour of your premises. Traditionally, a security guard would intermittently walk around a site to look out for any untoward occurrences. Now, ARC operators can do the same thing using CCTV images. The added benefits here are that they aren't put in any danger if they do witness an intruder and that the event is captured and recorded.
Monitored Security also enables remote access control for both people and vehicles. So, your gates, barriers, and doors can all be accessed any time of day, whether somebody is physically on-site or not. Video Safeguarding can also help to add another layer of protection to any staff who must work alone on your site, like if they're responsible for opening and closing.
With these services, you can imagine your security provider as an extension of your team, helping you not just to protect your site but also to run it.
Whether you're looking to reduce the use of physical on-site guards or replace them completely, Monitored Security services have helped some of our customers reduce their security costs, sometimes by over 60%.
Here's a great guide on the costs of CCTV Monitoring services and how they compare to physical on-site guards.
How to get started with Monitored Security
Whether you're looking to upgrade an existing system or looking to start from scratch, it is now important to look at Business Security as a holistic solution made up of different components (for example, CCTV and Intruder Alarm systems). In which case, Monitored Security is the glue that can help to bring everything together cohesively.
It isn't limited to Intruder Alarm and CCTV systems either, our remote monitoring services can cover your Fire Detection and Access Control systems too.
Now you know the most common signs for needing it, you can now plan to utilise its capabilities for your business. You can learn more about Monitored Security and how it works here, or of course, you can speak to our friendly team today, just start speaking to our chatbot.